Fresh Starts: Jan 28, 2013
I have cleaned out our fridge and plan to start our journey with 100 days of real food on Feb 1st. You can learn more about this at
www.100daysofrealfood.com
- I am hoping to help Mark and I get rid of the extra pounds that we have found and to get our family healthier. I also hope to see improvements in our good cholesterol levels ;) I do not have bad cholesterol- by the grace of God- but hubby needs some improvements with his numbers. As we prepare our hearts, home, grocery list, budgets, etc. I am praying for wisdom in feeding our family better. It will be tough to feed a family of 8, on one modest income, in a way that promotes good health. We have challenges ahead like church snacks, ball game snacks, birthday parties, etc to address. We have lots of children, busy all over the place, but the goal is to show them that for 100 days we can do it!! Then we can add back in the stuff that should be extras- occasionally. I am going to need to get a lot of healthy, plan approved, things ready so that when we hit these moments, my children will hopefully feel good about our choices for the next 100 days. This is one of our favorite snacks at the time: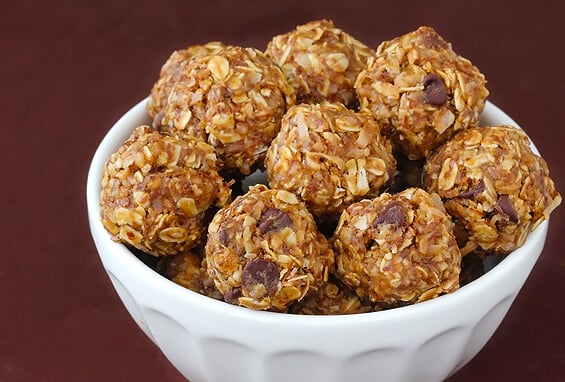 http://www.gimmesomeoven.com/no-bake-energy-bites/
However, we will need to sub raisins for the chocolate chips!
I plan to post pics of our healthier meals- budget and meal plans- and updates on how we are doing with the changes.
I am hoping to feed our family of 8 on $600/month. That is increasing our food amount by $150.00 a month. We have no garden right now and that is something that I will also blog about as we get our garden plans going. It will be such a help to healthier eating! We do have chickens for backyard eggs- so that is a homesteading start! Our oldest is in a boarding school- so he will not always be counted in meal numbers. Many meals will be just for 7. Either way though- it will be tight! I am hoping that with creativity in the meal planning that we can do it! I will try to do mostly organics- but I am not sure if we will make the 100% switch to them. The important thing will be to begin by cutting out the highly processed foods that we are used to having!
I hope that you will enjoy watching and maybe even be encouraged by what happens in our home over the next 100 days!
If you feel led to pray that we make it- please do!